Bio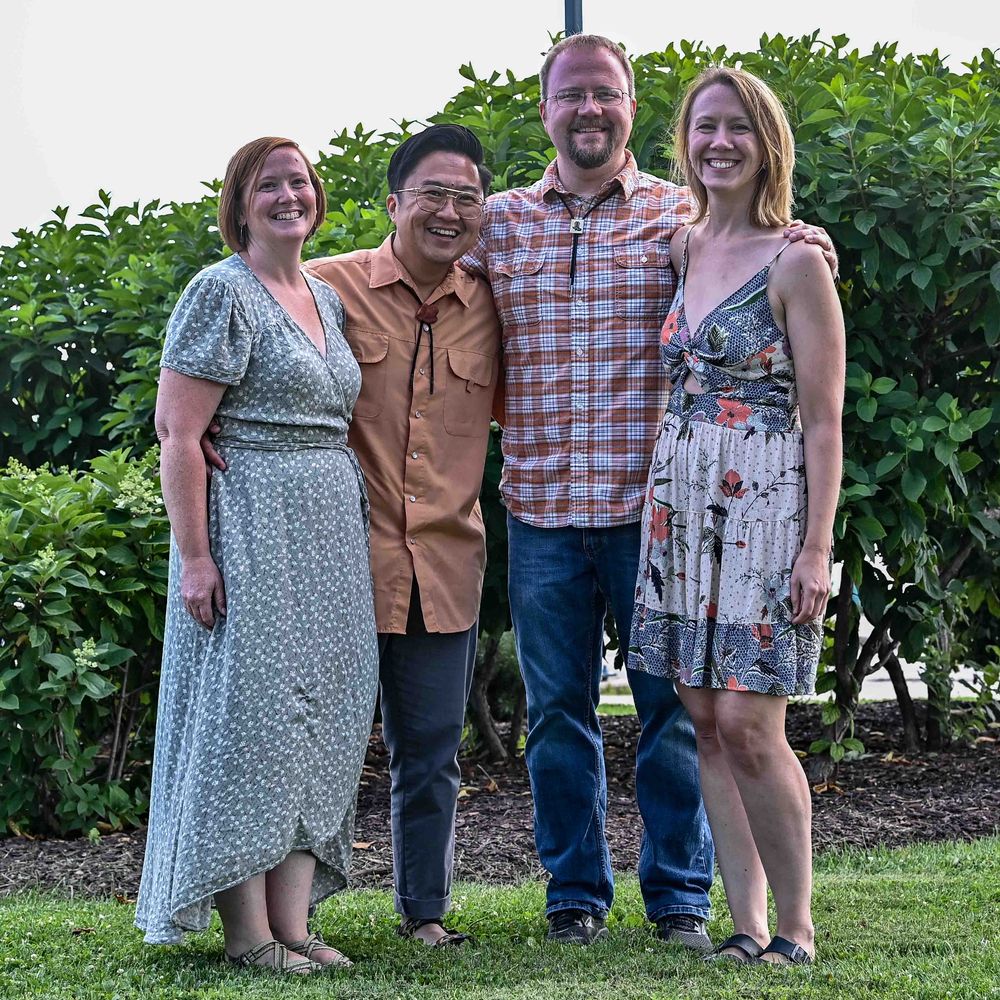 Crooked willow
Folk Pop
Crooked Willow is comprised of Elisi Smith-Waller on vocals and banjo, Tim Waller on guitar and vocals, Jessie McDonald playing fiddle and adding harmonies, and Erik Hanson on the bass and vocal harmonies. We play a variety of music with roots in Americana, but we love to find new twists on old favorite styles like Pop, Jazz, and Old Time. "As a Folk/Americana/Roots string band formed in friendship and connected through music, they take audiences on a journey through reimagined covers and original works." Lee Neves - Seven Magazine
Crooked Willow formed in 2013 when Tim Waller and Elisi Smith-Waller approached their musical friends to share their love of music. The original members of Crooked Willow included Tim Waller, Elisi Smith-Waller, Erik Hanson, and Dan Driesen. Over the years, there have been changes to several of the members, but the friendships and love of music have never changed. Some of the other members through the years have included, Kari Brown, Kara White, Sylva Hanson, Kari Gallagher, Danny Driesen, and Tim Foss. As past members of the band, they will always be a part of the Crooked Willow family.
Through the years Crooked Willow has had the great opportunity to play at some of the area's music festivals including Larryfest, Great River Folk Festival, Midwest Music Fest, Riverfest, and the Honeycrisp Hootenanny. 
So, what is next for Crooked Willow? It is past time for a record to be made. We are hopeful that the winter of 2022 will bring some music to share wherever you are.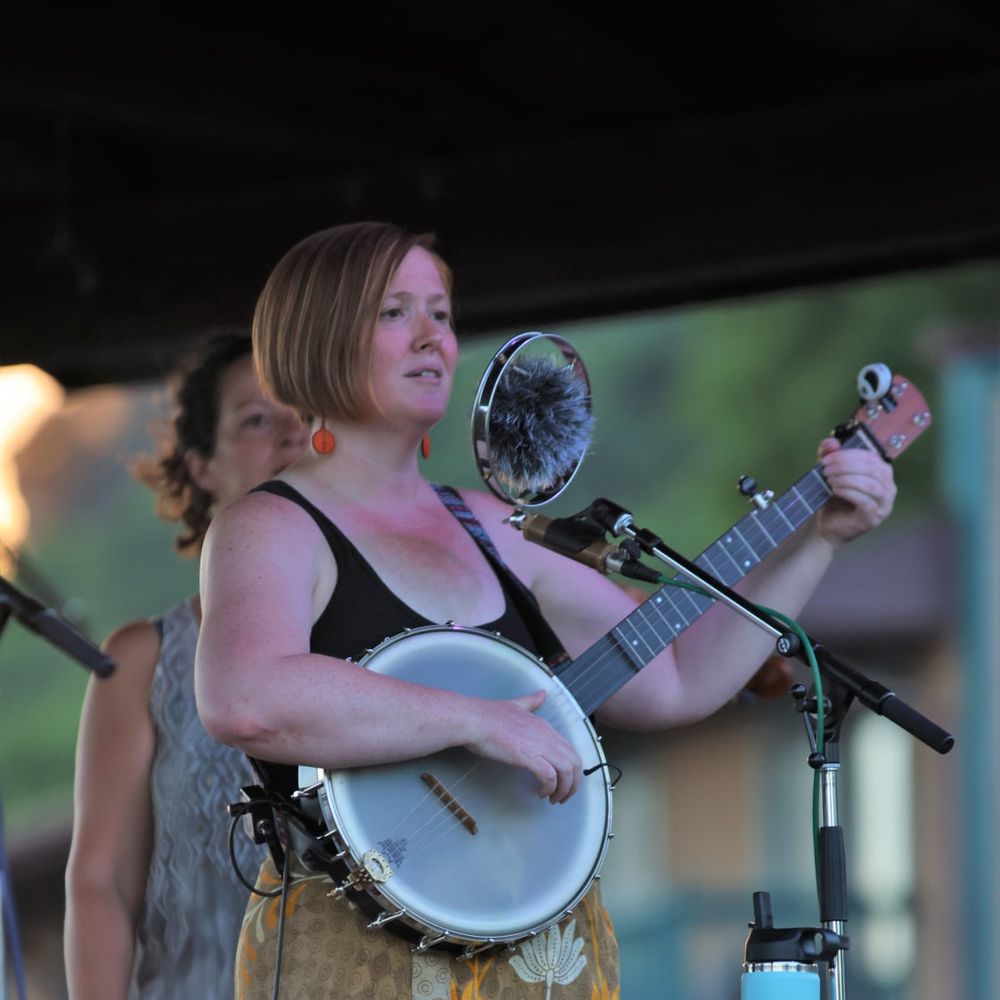 Elisi Smith-Waller
Vocals and Banjo
Elisi sings lead vocals on many songs and plays clawhammer banjo. Elisi has always loved to sing and being a part of Crooked Willow gives her the opportunity to continue doing so.
Elisi grew up in Trempealeau where she learned to love music from her parents, one of whom is Johnsmith. She continues to live there with her husband Tim, and their two children. She loves to walk in nature and laugh with friends. Elisi teaches 8th graders Earth and Space Science.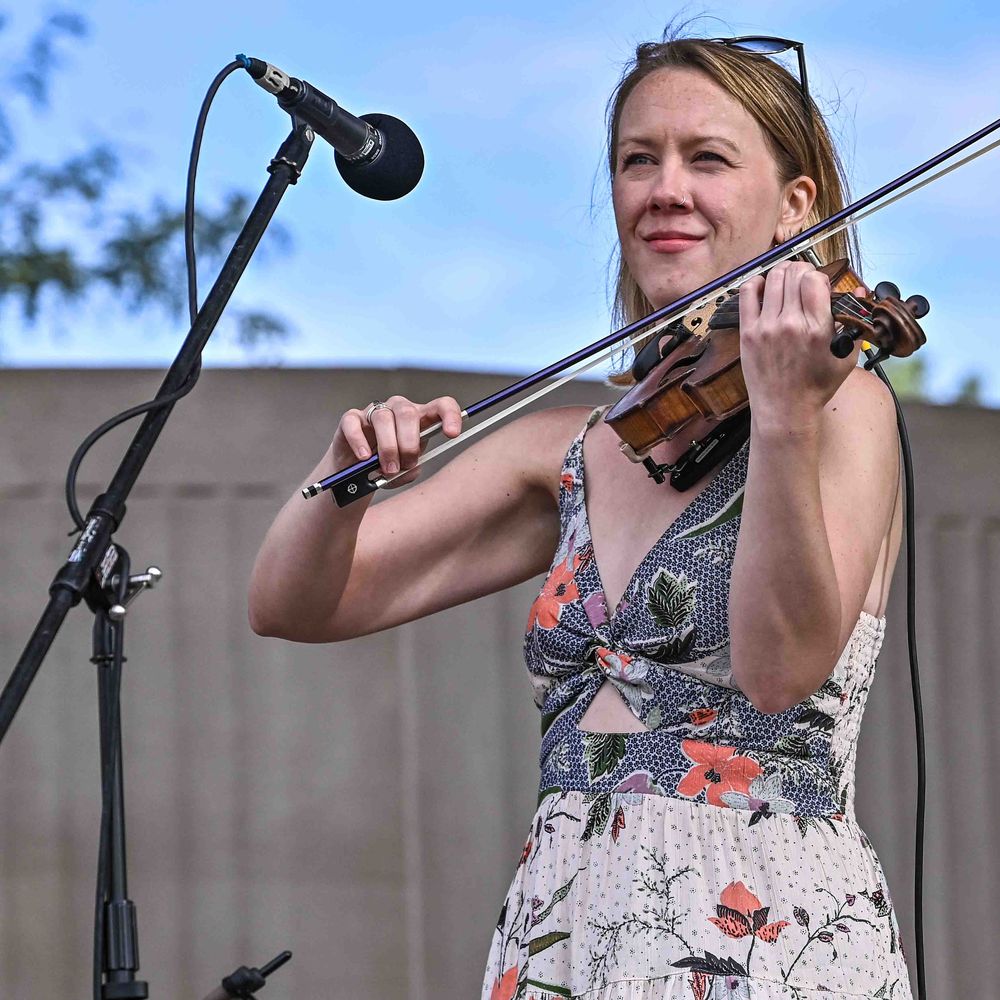 Jessie McDonald
Fiddle
Jessie brings her beautiful fiddling to every song. She loves to play upbeat tunes and rips it up every time! Jessie also adds lovely harmonies on vocals.
Outside of Crooked Willow, Jessie can be found in other amazing local bands including, but not limited to Mr. Blink. She also shares her amazing musicianship by teaching middle school students orchestra.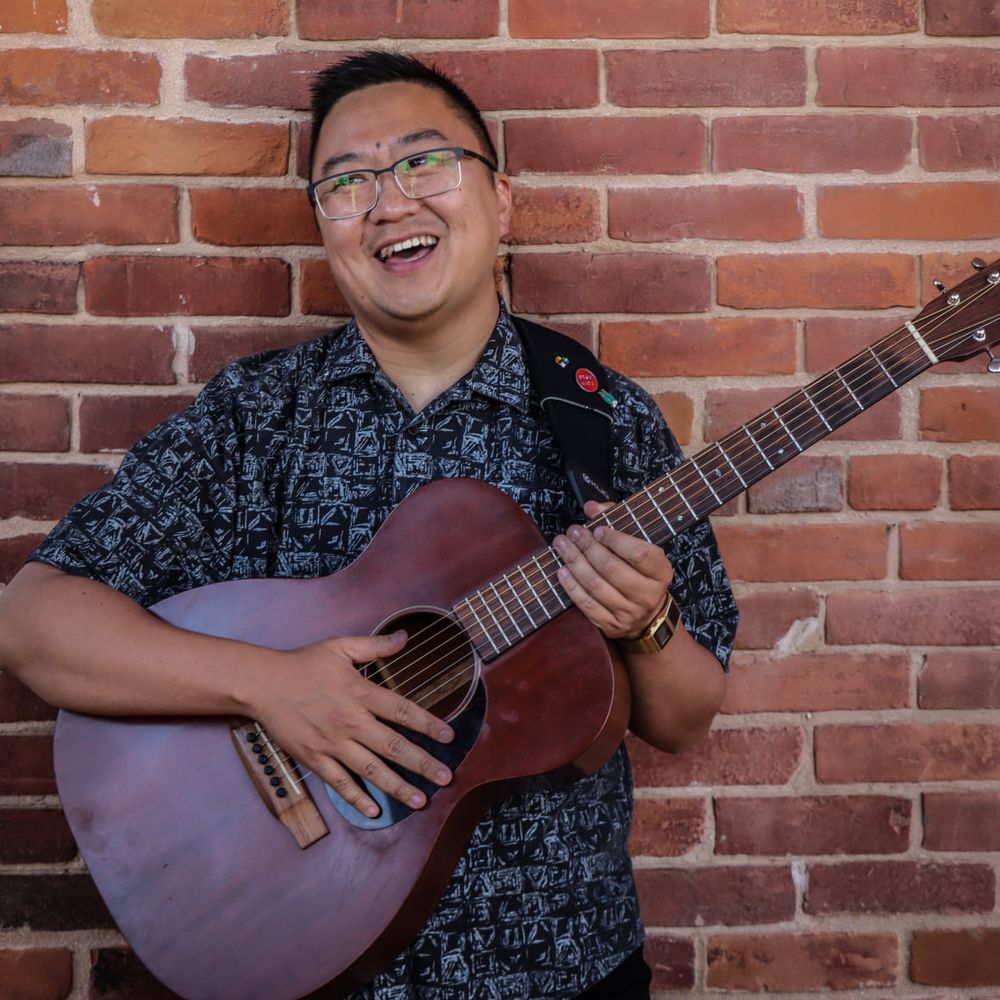 Tim Waller
Guitar and Vocals
Tim not only sings and plays the guitar, but he is also the sound man, and comes up with the most unique covers. He has the ability to find harmony on any song and has been working on his skills at songwriting.
Tim has been sharing his love of music since he was a young boy. Growing up on a dairy farm, 4-H was a big part of his life, but most importantly it gave him opportunities to share his love of music. When he isn't playing music, he is helping families as a social worker.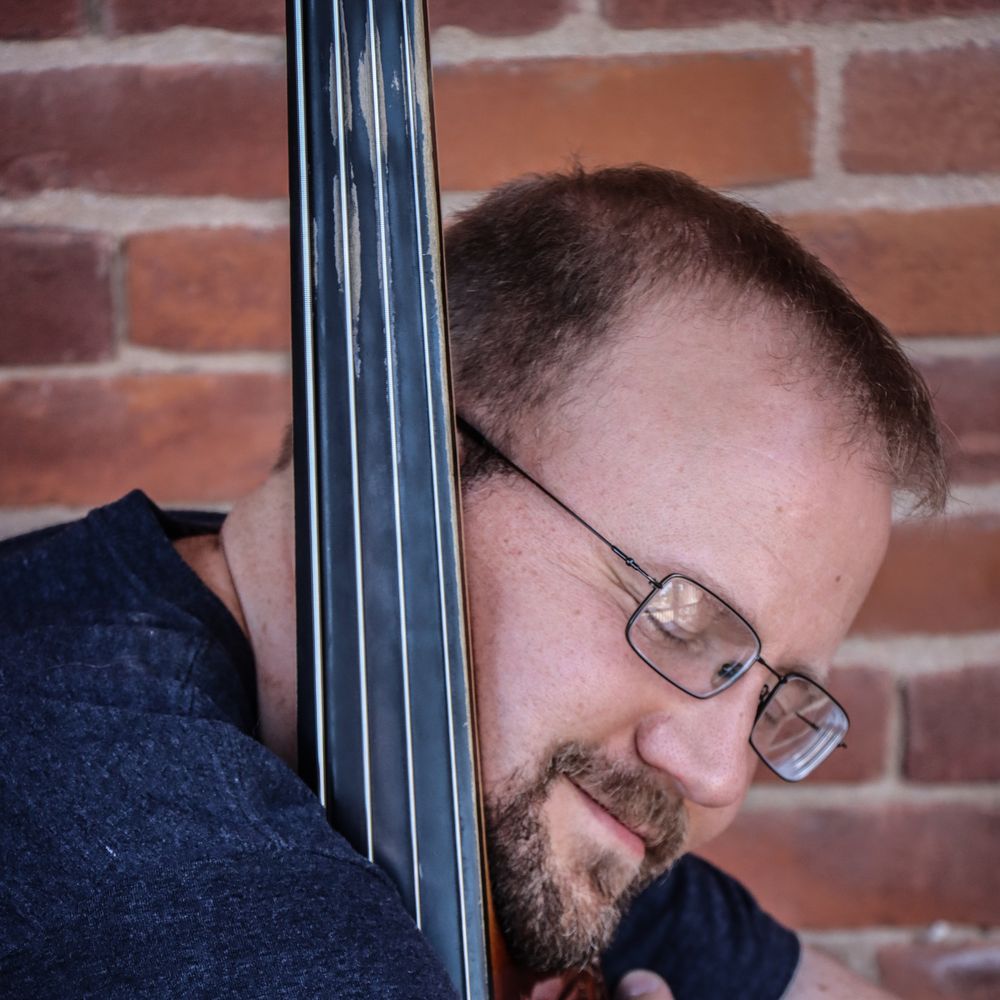 Erik Hanson
Bass
Erik covers the low end on the bass and sings harmonies. He brings a wide range of musical styles from jazz to pop to old-time.
Not only does Erik share his music with our band, he also spends his life teaching middle and high school students to love music through his job as a band director at Melrose-Mindoro. He lives in Melrose with his wife and two sons.